I have had a lot of luck in my life. I was born in Giaveno, in 1985, and grew up in Almese, in a family where cooking has always played an important role. I was born in the middle of nature, at the foot of the Alps, in a small provincial town, where the rhythms dictated by the seasons still have their importance. I grew up with the deep affection of my family. I have studied and travelled. I have met people who have changed my way of seeing things. I learned a lot from them.
I had the honour of being part of Gualtiero Marchesi's brigade, first at L'Albereta and then at Il Marchesino. I also worked together with Stefano Baiocco. He was the driving force that led me to France for five years. There, Alain Ducasse, Pierre Gagnaire, Yannick Alléno and Marc Meneau got me used to excellence, rigour and demanding the best from myself and those working alongside me.
They taught me how to run a kitchen, but above all they made me understand who I wanted to become and what my path was. And I realised that my path was to return home, to Piedmont, to put into practice, not what I had learnt, but how I had learnt to reinterpret it. In 2014 I became executive chef at the La Madernassa Resort in Guarene, where I was able to express my concept of cuisine, which is constantly evolving, at its best.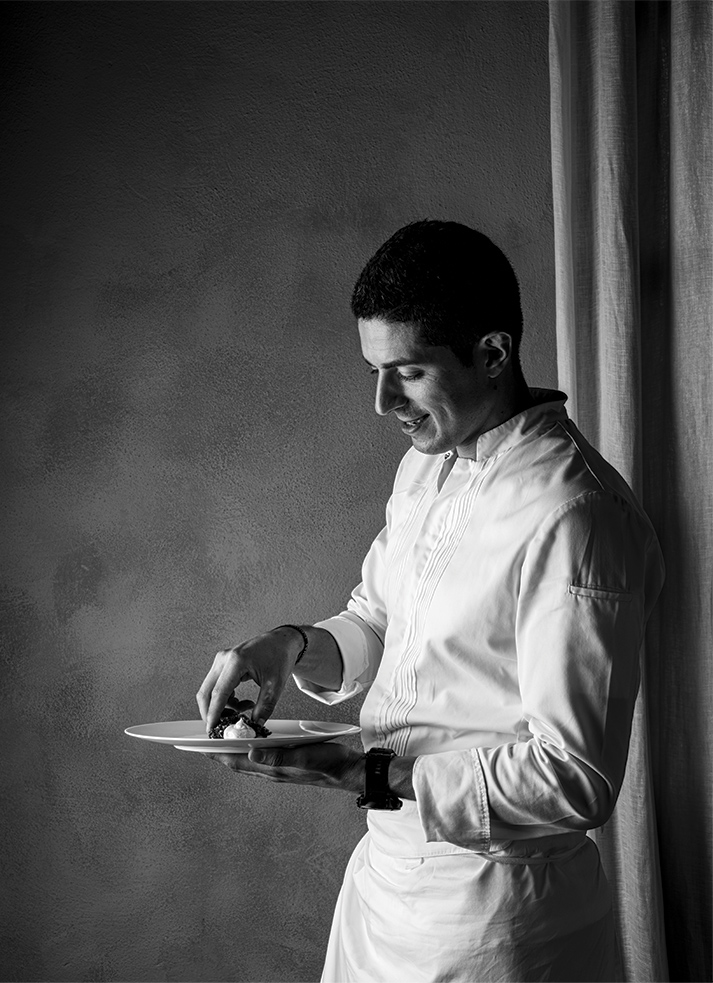 "Natural, instinctive, of memory".My cuisine speaks the language of nature.