NATURAL, INSTINCTIVE, OF MEMORY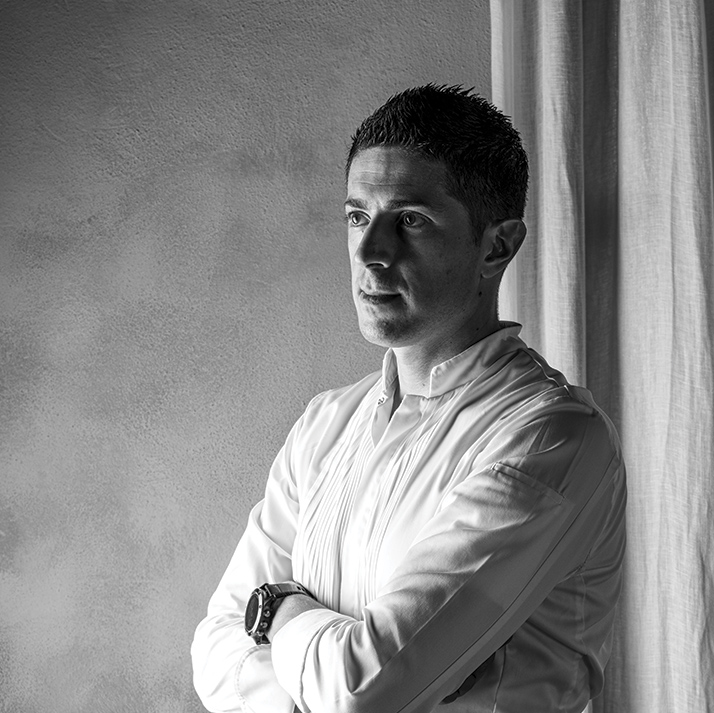 I have had a lot of luck in my life. I was born in Giaveno, in 1985, and grew up in Almese, in a family where cooking has always played an important role. I was born in the middle of nature, at the foot of the Alps, in a small provincial town, where the rhythms dictated by the seasons still have their importance. I grew up with the deep affection of my family. I have studied and travelled. I have met people who have changed my way of seeing things.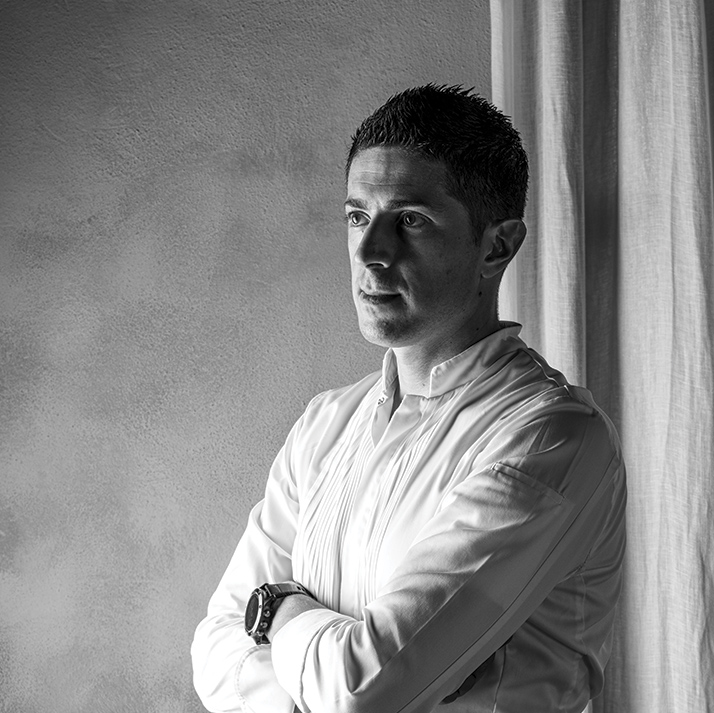 I have always been convinced that the most intimate memories related to food reside in a remote part of our minds, entered there at an early age, or even later in life. But they all have the same matrix, they are connected to a beautiful moment that made us feel good and that we will never forget.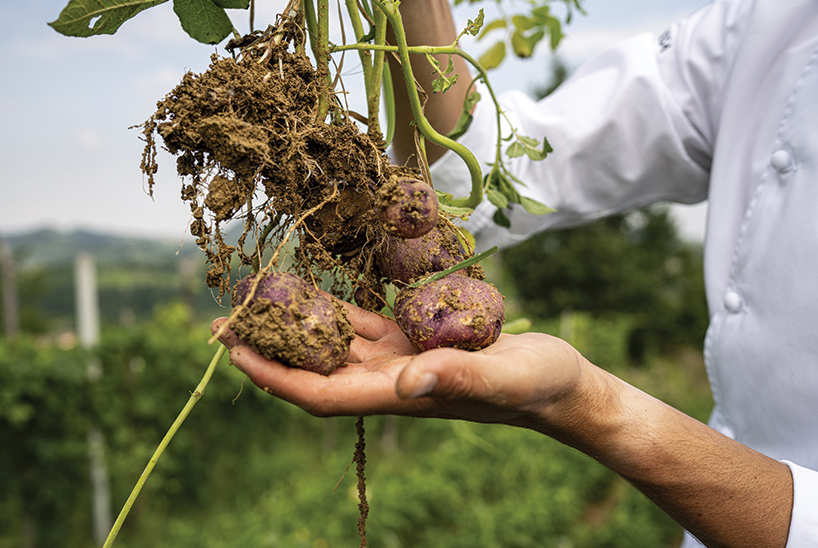 My cuisine speaks the language of nature. I love the colours, sounds and products of the local area that are mixed with suggestions from far away, sometimes very far away, that I have learnt around the world.
There are herbs, spices, roots and plant species that I personally grow in my vegetable garden and greenhouse, and which are the foundation on which my philosophy is based. I like to tell my brigade that "my good morning comes from the garden". In fact, the first thing I do every day, even before entering my kitchen, is to check that everything I grow is growing in the right way.